Enjoy SEE Question Paper 2074 !
Now 5 days left to go for your dream 'SEE 2074'. 
So here we come with the the SEE Question Paper 2074.
Hi there ! I know there is burning fire on your belly coz now you just have 5 days left for your SEE Examination 2074. So here I came with the SEE Question Paper 2074 Examination as I promised on my previous post.
Guys this is the time to stop your deep preparation and start to revise and recall your learning. 😀 So, Lets not being late here I want to serve you the the question papers below with the download link where you can find model question paper including Math, Science & Social only in this post and in my next post I'll share these too;
Population, Economics, Optional Math, Education, Account and Computer. As in my previous post here also you can download all the question paper of SLC 2072 question papers in a single pack as zipped file.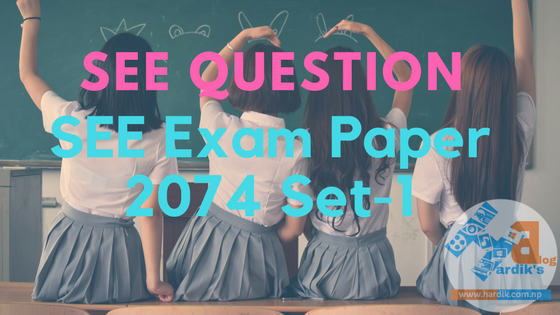 Now download and enjoy your Questions Below which is originally designed by SEE Exam Board of Nepal (OEC) as the sample question paper for SEE Question Paper 2074.
Please help us to grow !
Like, share or follow us using any of button below before you download.
Download link will be shown only after your help.
Download SEE Question Paper 2074 in PDF 
[sociallocker id="269″]
[/sociallocker]
After you download all given question above here I want to present some tips before you go for your examination war. 😉