SLC Letter Grading System For SLC 2072.
Hi there, as we all already know about the SLC Letter Grading System from this SLC 2072. According to my experience so many of we are still in confusion about the actual concept of Letter Grading System. So here I'want to present you the actual concept of this connection in detail which was derived from the article of National Curriculum Department Center. For your ease I have created a PDF file for you offline use please download the file if needed form the link given below which will help you to know about letter grading system for SLC in Nepali.
Before going detail about this connecting I want to share you how your mark sheet will be appear after this letter grading system please have a look.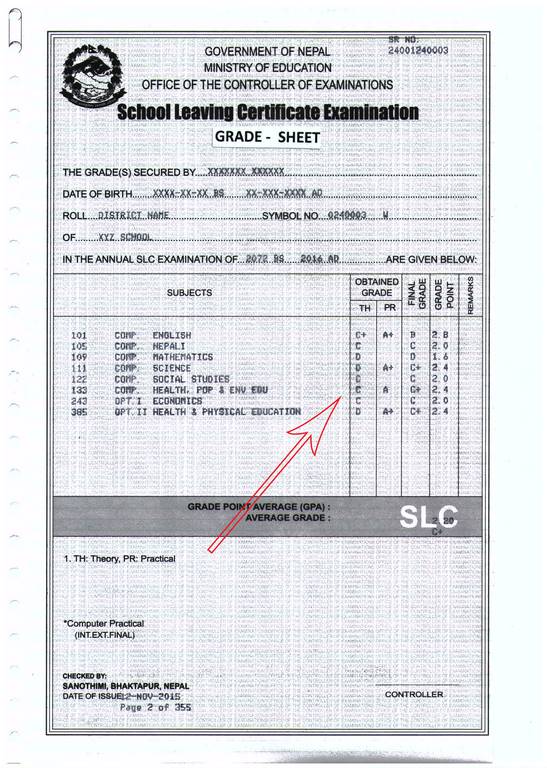 According to the image above you can see all your practical, theoretical marks, Total Marks will be indicated via letter grading like A+, A, B+ viceversa. Here as far as my assumption all the difficulty to understand the mark scheme of a students will be at his/her in the last column and that is Grade Point where your code of Grade will be indicated instead of you Grand Total marks of a particular subjects. To understand it clearly I refer you to Download or Read the PDF file by clicking Here.
Please Share The Post If It Helps You.
Happy Reading.