This post contains HSEB Papers 2072 , +2 paper 2072 of Class 11 and Class 12 Paper of 2072 as 1st Set.
We all know the postponed exam of HSEB 2072 will going to be held from 20th of Jestha 2072 (Class 12) and from 3rd of Asar 2072 (Class 11). Firstly exam routine was from Baishakh but by the cause of Nepal Earthquake 12th of Baishakh the HSEB postponed it's schedule. In other hand some student unions are on strike against this new shedule of HSEB exam 2072, according to them the +2 candidates are not been ready for their exam mentally or physically by the terror of Earthquake of 12the Baishakh.
For your +2 Exam or  HSEB Papers 2072 Please scroll down the page.
Here is the snapshots with the link of HSEB Exam Routine 2072.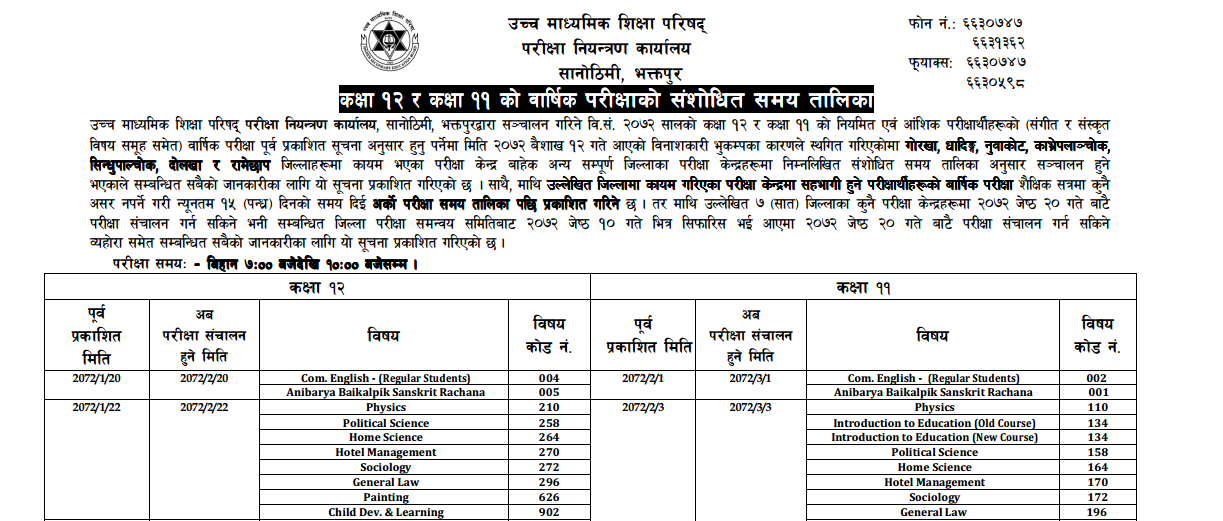 Now you just have some couple of day for your HSEB (+2) exam, so here I want to present you some HSEB papers 2072 as first set and will be published other ones soon.
Without kill your time here are the sets of +2 Papers including Class 11 and Class 12 HSEB papers 2072 enjoy your preparation guys.
Download the papers as follows:
If you need any other papers please see in all in one paper pack or please state it in the comment box below.