If you are also a die-hard fan of Mr. Bean like me then you are in proper page. I'm a great fan of Mr. Bean that's why my PC hard drive do have plenty GB of movie of Mr. Bean 😀 . I guess you already know that Mr. Bean (Rowan Atkinson) can make people laugh by just his body language and his comic sense through out his movement or so called Adaa. He is only the comedian who can make people nearly gone with just his facial expression. Seriously.
I'm afraid if you hate world most loved real comedian Mr Bean as my friend Anuj do. 🙁
It's a good news for us that a famous illustrator Rodney Pike has blended Mr. Bean on some world famous and wonderful painting. Actually the blending seems beyond Photoshopping where Rodney shows his creativity and did good judgement of Mr Bean facial expression. Our Mr Bean is looking natural on any individual painting with his comic expression face.
Hats off to Rodney Pike for his wonderful expert-ism.
Let's have a look of some master pieces.
Amazing Tribute to Mr. Bean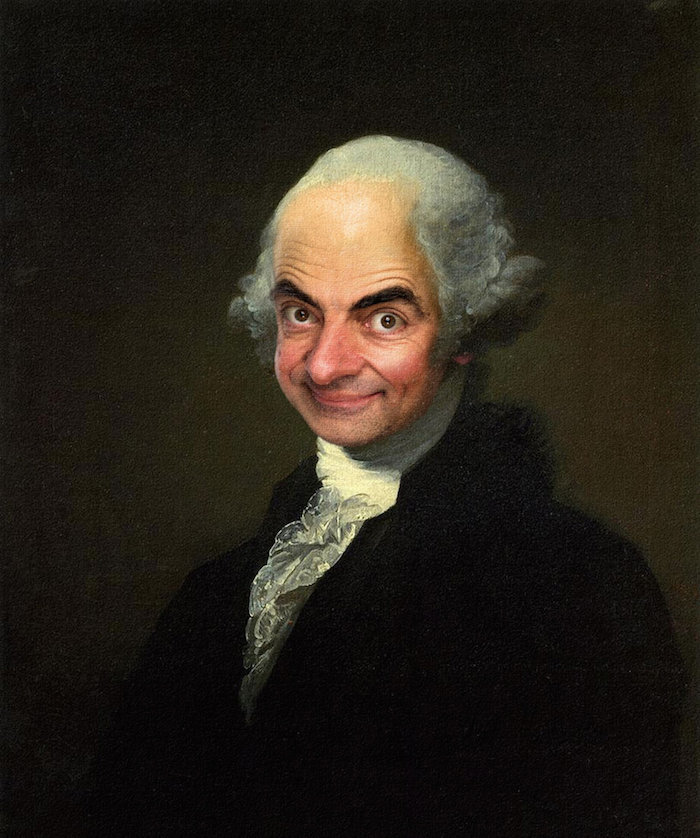 All the credit for the image of this post: mymodernmet.com
For more pictures you can visit this Gallery.