Update: The death toll in the massive Nepal earthquake which hit Nepal on 25 April 2015 has reached 8583 and the number is still on the way of increment and many thousands are still missing, more than 76638 injured.
Update: After two week of First quake again a second major quake hit Nepal again on 12th May 2015 at 12.56AM local time, the epicenter of this earthquake was at KODARI and it was 7.4 magnitude on rector scale. Particularly this One killed more than 98 People and 1500 were injured from allover Nepal.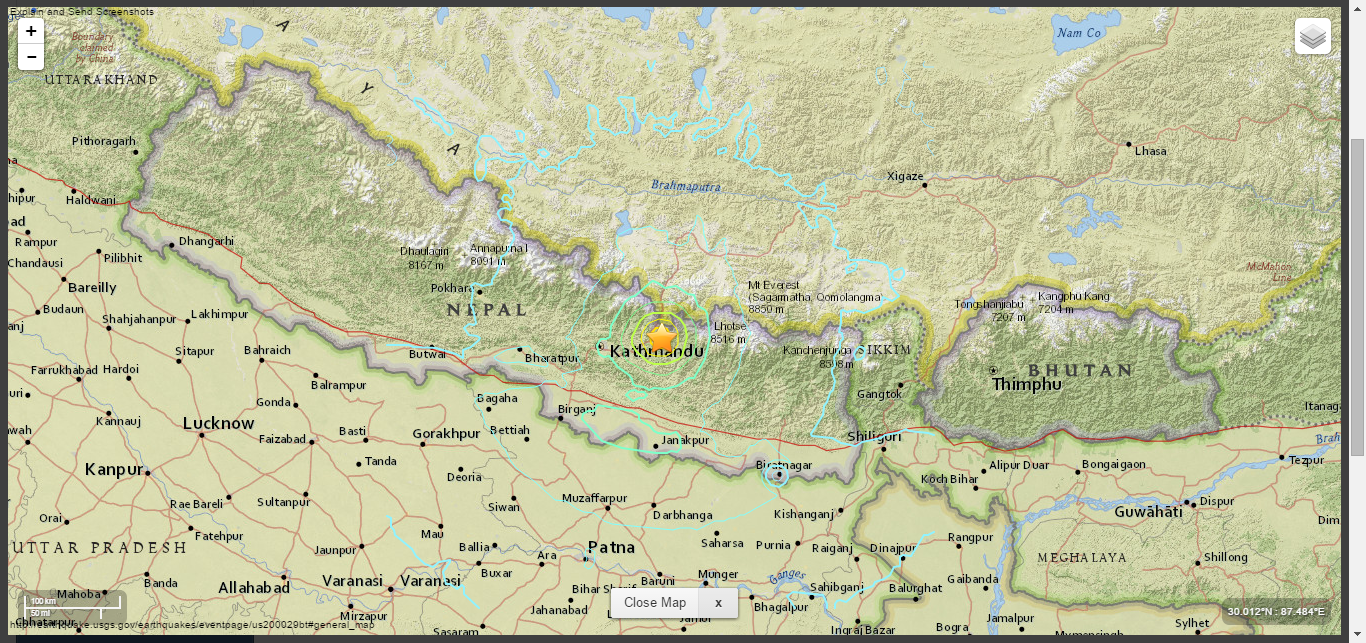 On 25 April 2015 ,Saturday (Baishakh बैशाख, 12 , 2072) a greater earthquake hit Nepal at 11.56 AM with 7.6 magnitude. Its epicenter lied in Barpak village of Gorkha district which is approx 32 km east-southeast of Besisahar, the headquarter of Lamjung District, Nepal and its hypocenter was at a depth of approximately 15 km.
Here is a before and after image of 'Barpak' the epicenter of Nepal Earthquake.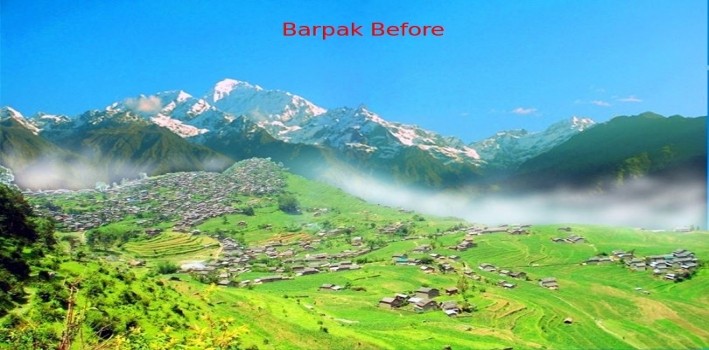 According to the home ministry of Nepal more than six million of people are affected by this massive Nepal earthquake only in home. Whereas same quake shock some part of China, India, Bangladesh and Bhutan, where 25, 78, 4 people were killed respectively and 825 are injured out there. In other hand thousands of villages have been devastated, with up to 95% of personal or official buildings, clinics and schools in some districts turned city of garbage. As the estimate of official more than two million dollar's property has been spoiled by this Nepal earthquake BS 2072.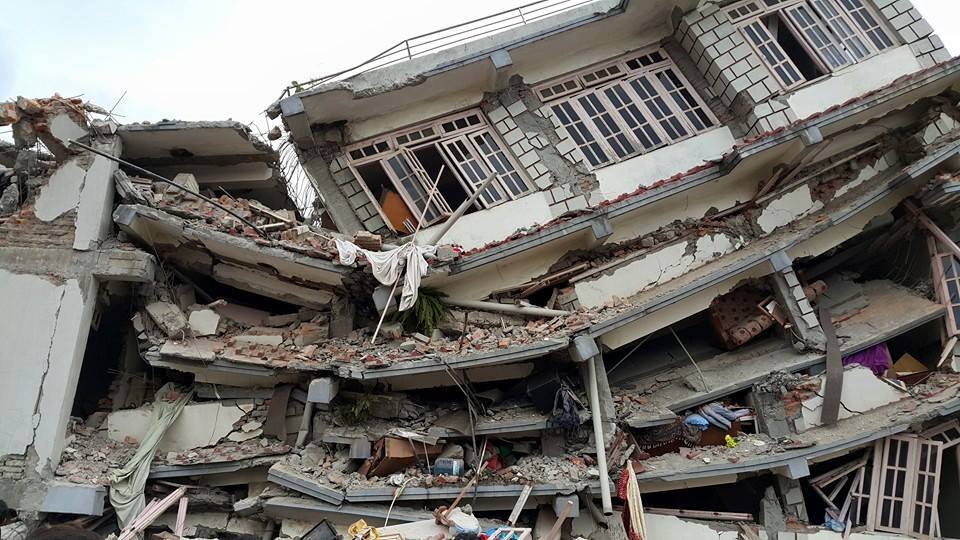 It was the most powerful disaster to strike Nepal since the BS 1990 Nepal earthquake, then it shock Nepal on 8.4 magnitude. This time the earthquake also affected Mt. Everest where 19 climbers were killed it occurred an avalanche on Everest. In other hand more than 250 tourists are missing near Langtang range. By this quake especially 11 district were badly affected including Kathmandu, Bhaktapur, Lalitpur, Dhading, Nuwakot, Sindhupalchok, Kabhre, Rasuwa, Dolakha, Gorkha, and Lamjung.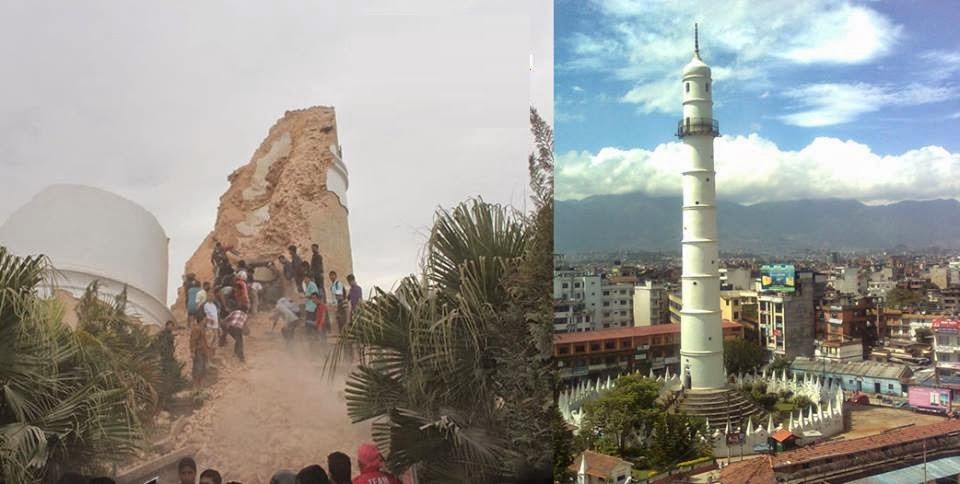 The Nepal earthquake 2015 not only shock south Asia rather it hit all over the globe emotionally. From Sunday with the help some neighbor rescue team and local citizens the Nepalese Army, Armed Police Force and Nepal Police started search and rescue mission all over the Kathmandu valley first where they succeeded to save so many lives even after from 24 hrs of first shake to 280 hrs. And now after 5 days of Nepal earthquake they just have started their mission from other affected remote area including Gorkha, Sindhupalchok etc. In this rescue mission so many country from the entire globe came to help people over here affected by Nepal earthquake. Individuals, Nations and INGOs came from all over the world with helping hand having their Fonds, Foods, Goods and other reestablishment equipment here and number of funds are increasing as well.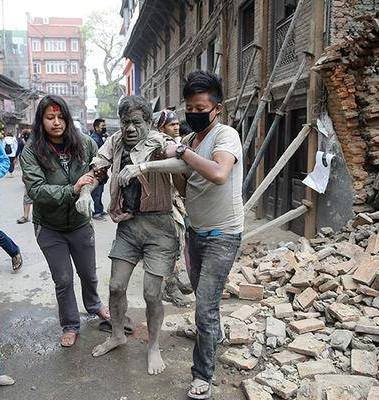 Actually we can't heal the grief of the families who have lost their members on this disaster which is incomparable. However we can reconstruct and reestablish our nation with having positive thinking all over and getting together.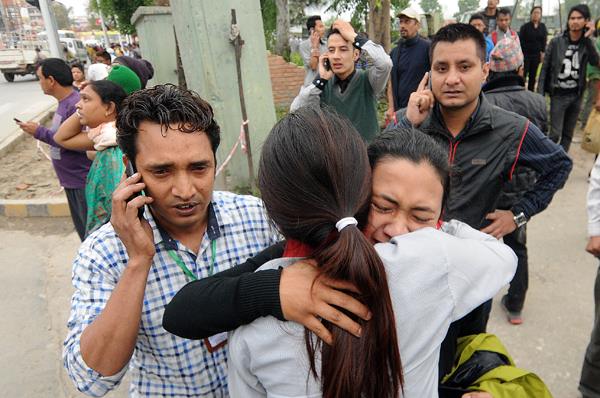 How Can I forget the day of disaster ( Nepal earthquake) ? And How Can I forget them who grabbed our hands on this situation to let us out from this grief, so I wanna say my mere thanks from the bottom of my heart (I mean it) who really helped us and supported us on this situation.
Finally Help People affected by this terror rather praying.
Credit for all the Images on this articles goes to: gorkhapatra.org