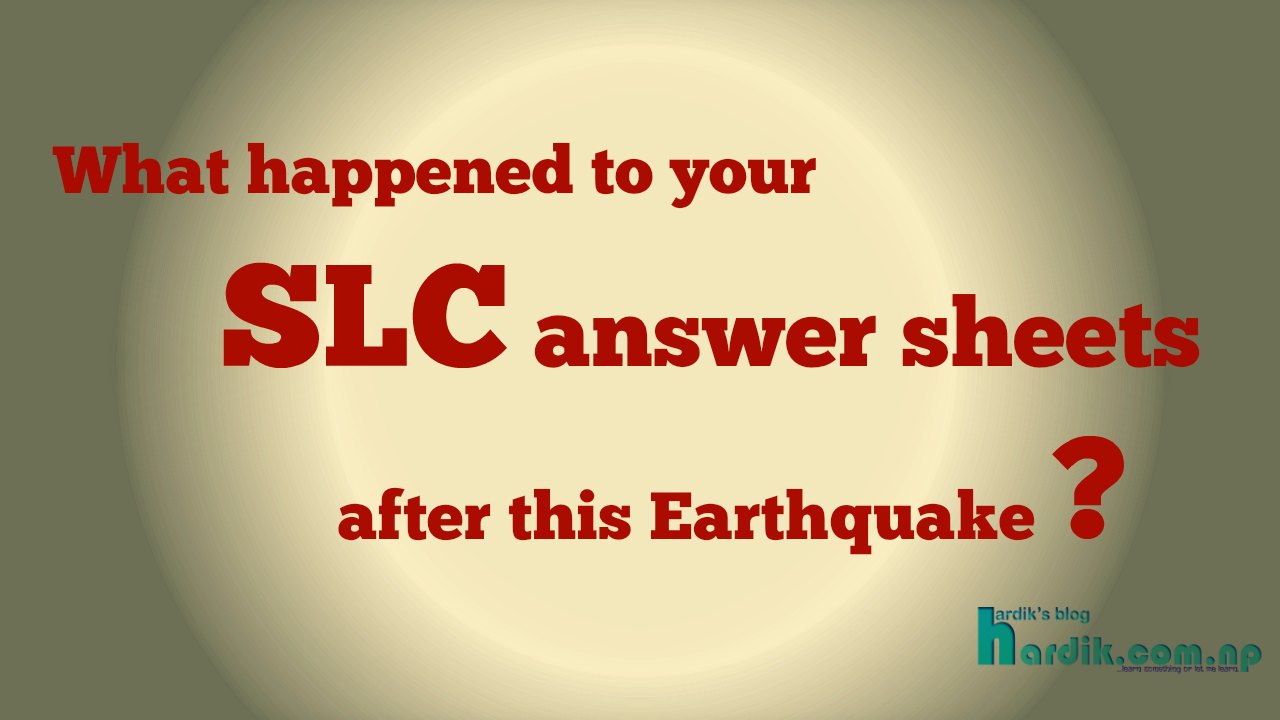 After Nepal Earthquake 12th, 13th and 29th Baishakh 2072, numbers of SLC students are in terror and many questions are jumping on their mind throughout the Nepal. So we can say even who lived the Nepal earthquake are still on terror on various point of view. These are the questions which are the talk of the town of these days:
what happened to those SLC Papers after the Earthquake?
Are all of my papers are remains safe?
 What is the current situation of SLC answer papers?

Numbers of students are asking these questions by visiting us? So many are texting, calling are mailing me to know the current update of their SLC papers after the earthquake. Even I found that some innocents are searching on Google about this connection, above is the live traffic search stats screenshot of my site where you can see how much SLC students are desperate about the security of their answer papers and yes I respect and understand their willing on this situation.
Let me make you clear that whatever so many official buildings have been collapsed due to this quake but none of the DEO(District Education Office) are affected who have collected the answer papers of SLC 2071.
😀 Yes in short I want to assure you that no any individuals SLC answer copies were damaged throughout Nepal. So be 100% sure over there coz all your SLC answer papers are safe and in the way of Checking, marking and supervision precess. 😀
According to the officials of DEO Bardiya and Banke they have completed 90% of task regarding the answer papers of SLC till today. So don't get tensed about that you have to re-attend your SLC exam this year by the cause of Nepal Earthquake 2072.
For your kind Information recently Office Of The Controller Of Examinations (OCE) 'Panika' publishes a notice where they clearly stated not to believe the rumors about the cancellation of SLC exam and so on coz no more answer copies are damaged by the earthquake. They are on the way of result processing of SLC like before, and the result will also be publish at the same time as usual. Here is the official notice by OCE Nepal.
Finally all these rumors are the tea-talks of the fools. Don't believe it.
Thousands of SLC papers are damaged by Nepal Earthquake 2015.
The SLC exam will be re-conducted in so many districts.
Plenty of papers were damaged so all remaining papers will also be cancelled.
Another SLC will be conducted after Dashin Vacation of 2072.
The new SLC exam schedule of will be published after rescue operation.
     and many more all are bull shit. 😀
  Have a good future ahead guys, utilize your time in these days.