Hello Friends in this tutorial I will show you 'How to Pay Electric Bill Online From Mobile Phone' Easily. 
Now you need not to be worry because you don't have to stand at the long line to pay your Electric Bill. Now you can pay your electric bill from mobile using eSewa. So lets get started about How to Pay Electric Bill of NEA.

Requirments: 
A android Phone

eSewa app installed on your phone

And obviously you need a eSewa account loaded with some balance.

(Click Here know how to make eSewa Account and load balance on that eSewa Account)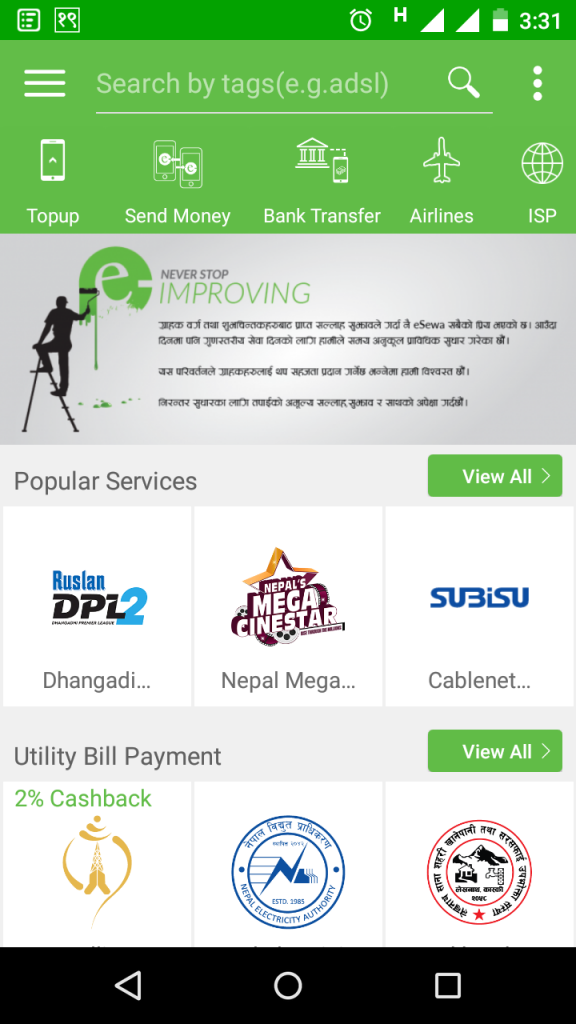 Step 1: Go to eSewa App from you mobile.
Click the logo of नेपाल बिद्दुत प्राधिकरण, just directed in the image below. Or you also can pull the left menu and click on "Nepal Electricity Authority".

Then the app will prompt you to Log in, so you have to log in with your eSewa ID and Password.

Now when you logged in again click on "Nepal Electricity Authority".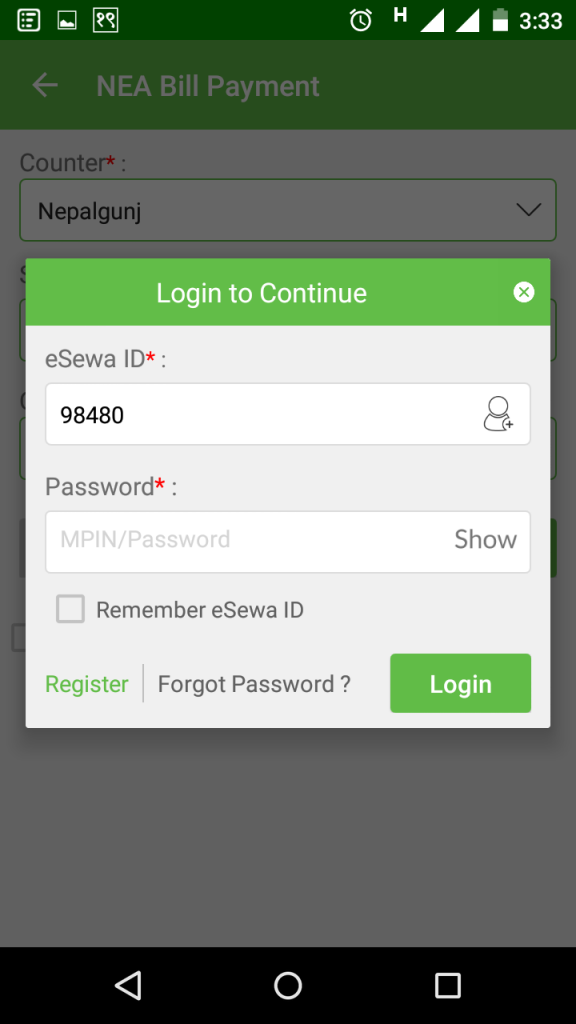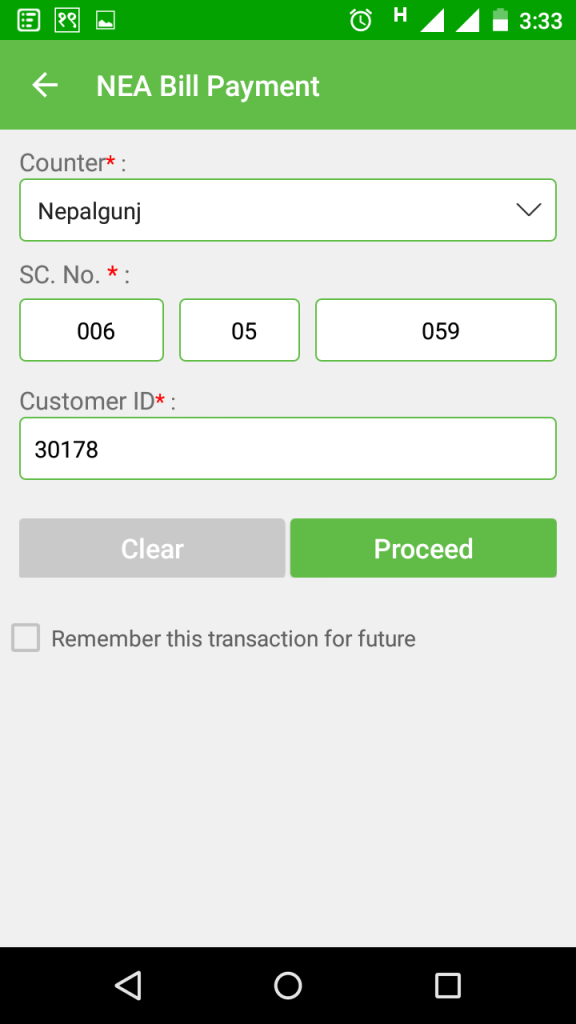 Step 2: Fill your correct Informaion.
Fill the information you have asked on the prompt form as above Image.

Fill up your City, SC Number and Customer ID and Click on Proceed.

Now it will show your total bill amount with late fee or discount. (Refer Screenshot blow)

Click to Confirm if every thing is all right. 

After clicking Confirm you will get a small prompt msg saying that your payment has been successfully done.

Now You Have Done ! You also can print your payment receipt भरपाइ ।

For your personal confirmation you will check your eSewa balance.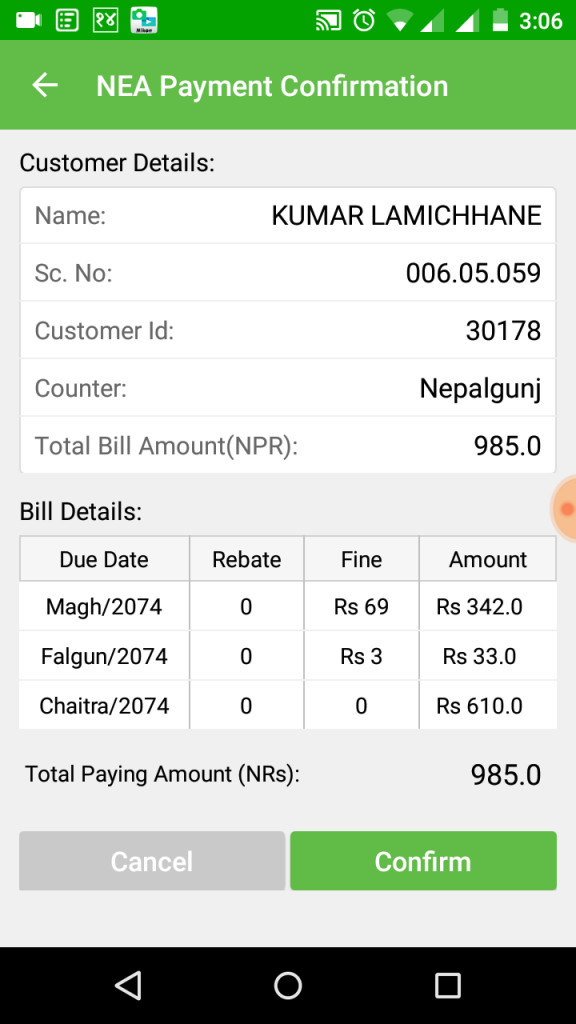 Incomin

g

 Search

: pay electric bill online , how to pay electric bill online , esewa bill payment,

How to Pay Electric Bill Online From eSewa



Please like, comment, share and Subscribe us.